Upcoming Events
There are no upcoming events.
In the News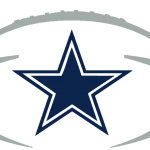 With the TSSAA football reclassification coming in 2015, the Admirals have been placed in Region 3-5A along with Campbell Co., Clinton, Karns, Lenoir City, and Oak Ridge.  Along with a new slate of region opponents, the Admirals will renew some old rivalries within Knox County.  The season opens on the road at Powell on August 21.  Farragut and Powell opened with one another each season between … [Read on...]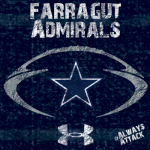 While there was still hope Friday night that the Admirals would be in the 2014 playoffs, a couple of games that needed to go Farragut's way ended up not doing so. So as the brackets were released this morning, the Admirals found themselves as the 33rd team in the 6A ranking, where only 32 teams make it in. There will be more reflection on the season in coming days. The Admirals will … [Read on...]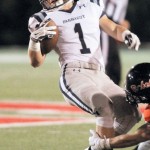 Farragut will have to wait until Saturday morning to see if its season will continue. Maryville scored six touchdowns in the first half en route to a 49-14 win over Farragut on Thursday night at Jim Renfro Stadium. It was the Rebels' 25th straight win overall and 98th in a row in district play, and it was Quarles' 218th victory. The most poignant numbers, though, were on the halftime stat … [Read on...]
More News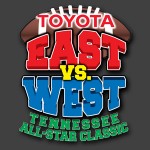 Admiral Nate Gilliam, a class of 2015 3-Star Wake Forest commit and 2014 District 4-AAA Offensive Lineman of the Year, has been selected to play in the 2014 Toyota East vs. West All Star game on Friday, December 12th. Five players who have committed to play at the University of Tennessee, two are who destined to wear […]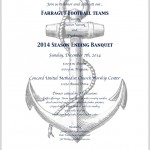 It's that time of year! Please join us and celebrate this year's 2014 FHS Admiral Football team at our annual banquet. This year our banquet will be held on Sunday, December 7, 2014 at 5:00 pm – 8:00 pm. Tickets will be available in the Commons, December 1, 2, and 3rd during the school lunch […]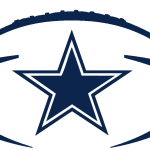 The Week 10 game at Maryville has been moved to Thursday, October 30th at 7:30. Due to Halloween night and several City of Maryville events, the Maryville game has been moved to better accommodate game traffic. The game will still be played at 7:30 PM.
2014 Player Fee Campaign
In an effort to "reduce" the amount of out of pocket expense for snacks and drinks for the 2014 Football Season, The Farragut Football Booster Club unanimously voted to increase the Player Fees to $300.00 per player. The Booster Club, provides the pre-game meals for Friday Night games,.pre-game … Read More